FOX wrote:Lip (Phillip) ist der zweitälteste Sprössling der Familie Gallagher und von allen Familienmitgliedern mit Abstand am intelligentesten.
Zwar ist er in sämtlichen Schulfächern ein Einser-Kandidat, hat aber andererseits großes Talent darin, sich in Schwierigkeiten zu bringen.
Dadurch ist seine akademische Laufbahn gefährdet. Seine Beziehung mit der wilden Karen von nebenan bricht ihm fast das Herz.
Seit neuestem nimmt er an illegalen und äußerst brutalen Boxkämpfen teil, die ihn vollends zerbrechen werden, wenn er nicht Acht gibt...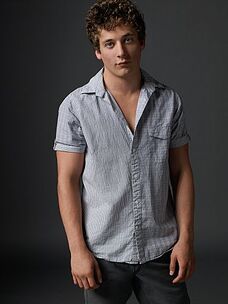 Partners:
Karen Jackson
Mandy Milkovich
Parents:
Frank Gallagher
Monica Gallagher

Siblings
Fiona
Ian (Halbbruder)
Debbie
Carl
Liam
Wikia wrote:Phillip Ronan Gallagher, also known as Lip, is the second Gallagher child and the most academic. He's a straight A student. He uses his intelligence in various odd jobs to make money, such as running an ice cream truck in the summer that sells beer and marijuana, or taking the SATs for fellow students (often scoring a perfect 2400). Despite his above average intelligence, he is not considered responsible, and is frequently shown smoking cigarettes, using marijuana, and drinking alcohol.